Meet our East Memphis Chiropractors
Dr. Josh Cole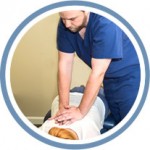 I come from a family of chiropractors. My first adjustment took place 45 minutes after I was born! My great uncle was the first chiropractor in the family, followed by my father, Dr. Larry Cole, and his twin brother. I was unsure about my career path after high school and worked at FedEx for 10 years.
During that time, I realized I wanted to do something where I could help people and own a business at the same time. My brother had just finished chiropractic college and I saw him get excited about helping others. That is what really drove me to become a chiropractor.

Dr. Larry Cole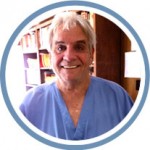 I have an uncle and a cousin who are both chiropractors. I knew early on that I wanted to be in the medical field but wasn't sure which direction to take. I went to medical school for a short time after serving in Vietnam. It made me realize I wanted to move toward a more natural way of helping people. The philosophy of chiropractic made a lot of sense to me. The brain controls the body, and the healing process starts from the inside. I decided to become a chiropractor.

Meet Our Chiropractors | (901) 767-8824